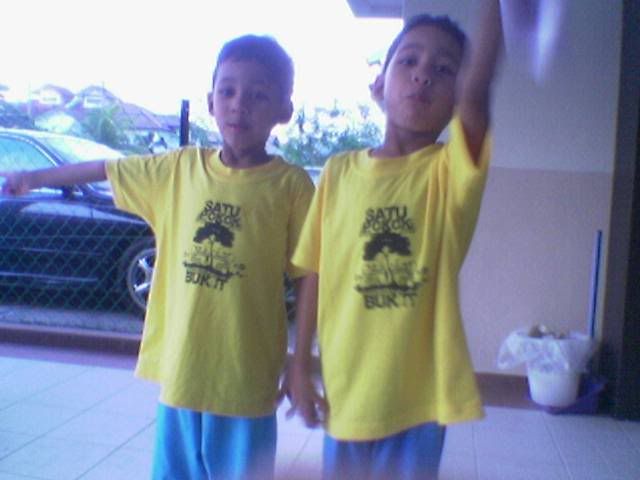 they are my sister's first children.
they are twins.
the elder is mohd nafiz nukman.
the younger is mohd nafiz imran.
they are always happy and cheerful.
they are so cute and sweet.
they always make me laugh even when i'm not in a good mood.
thank you mohd nafiz nukman. thank you mohd nazif imran. i always love you guys!